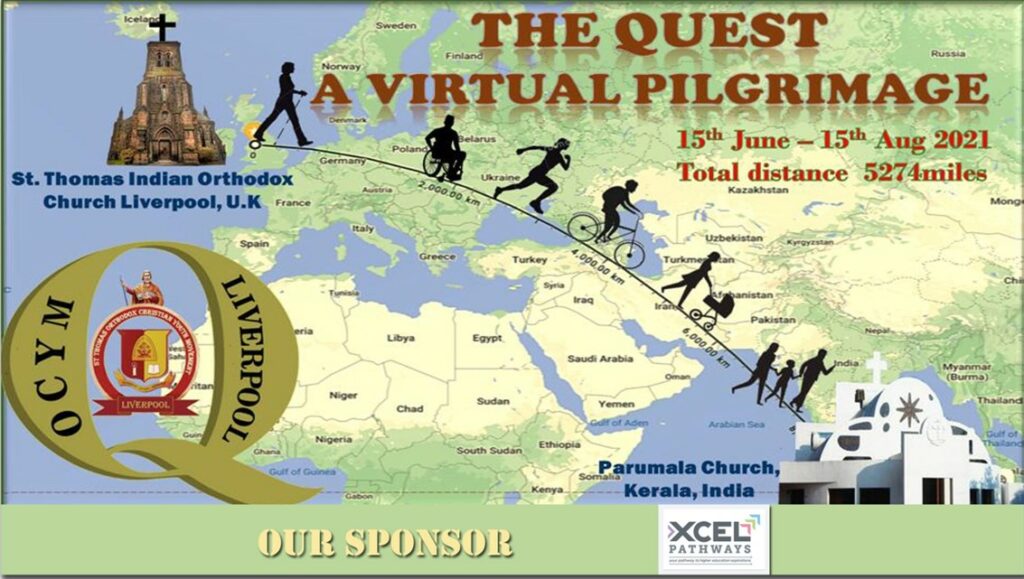 The OCYM members of STIOC, Liverpool, have decided to take up the challenge to raise funds for the renovation of our church. They have decided to use a rather innovative approach by challenging themselves with various activities like run/walk/ride a bike to cover the distance resulting in a virtual walk from St. Thomas Indian Orthodox church, Liverpool to St. Peter's & St. Paul's Orthodox church, famously known as Parumala Pally in Kerala, India.
The total distance of 5,274 miles is covered by members in church led and organised by OCYM, who can run/walk/ride a bike at the place of their choice, at a pace of their comfort and at the time of their convenience to cover the distance.
DATE: 15TH June 2021 – 15th August 2021.